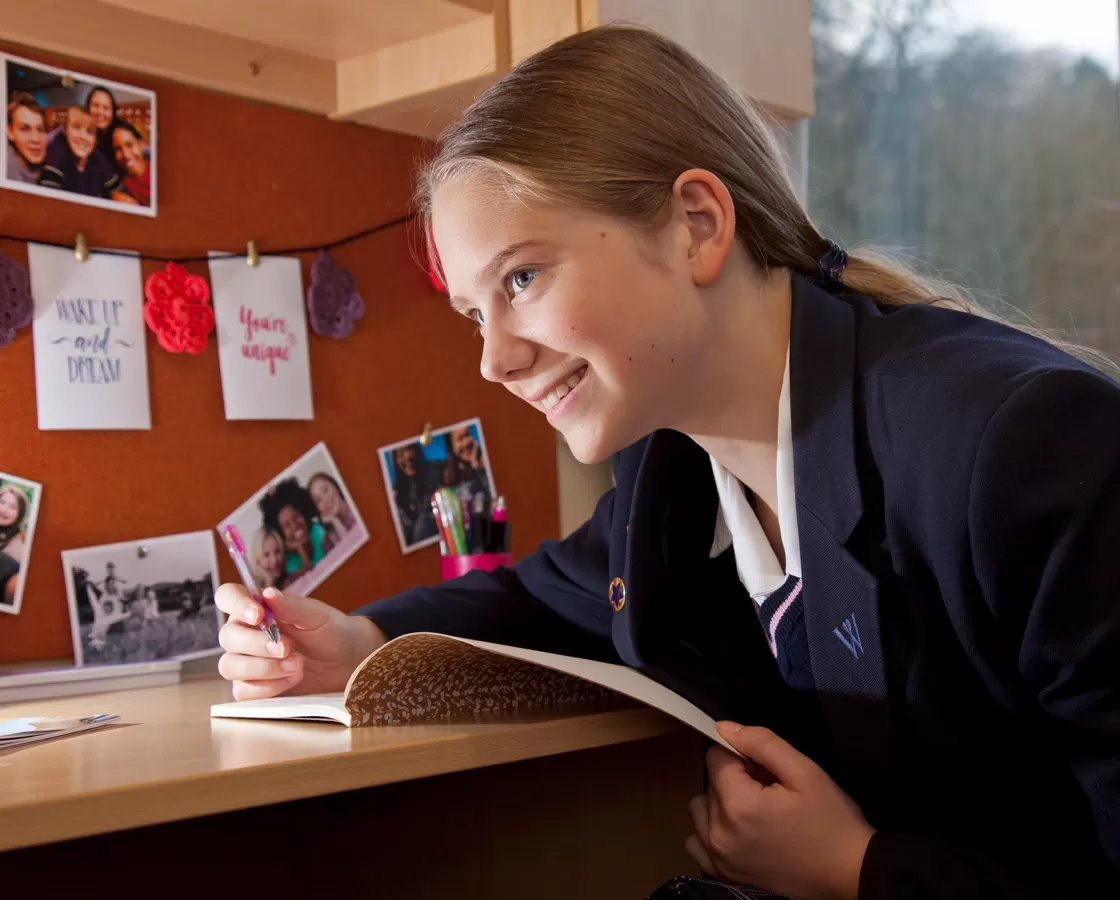 Main House – Years 9, 10 and 11
Boarders in Years 9, 10 and 11 love the traditional surroundings of Main House, Woldingham's 19th century mansion house, and the adjacent quad, which are right in the middle of the school.
Year 9 students continue to share bedrooms. In Years 10 and 11 each student has her own individual study bedroom, which is ideal for those wanting quiet space for study, reading or just time on her own. Renowned early 20th century writer Virginia Woolf wrote that a 'Room of One's Own' is essential for any aspiring female writer.
Boarders continue to have meals together and there are small kitchens where girls can make snacks and hot drinks. There are also well equipped and comfortable common rooms for socialising and plenty of events in the evenings and at weekends.